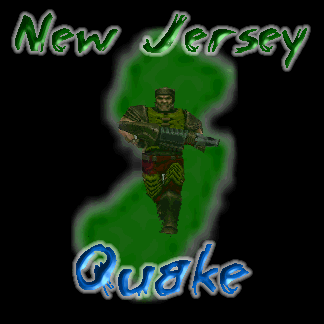 A long....long...long.... time ago (1995), in a galaxy far away........
A guy by the name of Mopar(dats me!) started hosting Doom networking parties in his home every weekend.
Then came Quake.
The 4-5 people grew to 15-20, then to 20-30. The Girlfriend at the time said either the parties went or she did.
I still miss her sometimes.
During this time, back in the summer of '97 a bored guy named NiTro started an IRC channel called #NJQuake. After a few weeks and almost 100 people checking in to the channel, we knew we were on to something BIG.
Web pages were designed, domain names were purchased, and NJQuake.com was born.
Put a bunch of gamers together, all within driving distance of each other, and what do ya get?
A LAN PARTY! Of course!
The only problem was, where to hold a lanparty where up to 100 people could come and play on a highspeed lan that wouldn't cost a fortune?
Lucky for us, Matrix and the Green-fields Vol Fire Company saved the day.
Now that we had a place, where does one find a 100 user LAN laying around?
Mars, our Network Guru, and the only man alive to attend every major lan party in the USA, was brought aboard.
Now that we had a location, equiptment, and an experienced staff, the fun could begin!
Our first event was a wild success.
Our second was only marred by the biggest snowfall in years the same weekend of the Lan. Still 35 or so hard-core gamers braved blizzard conditions and 15 inches of snow to attend.
back